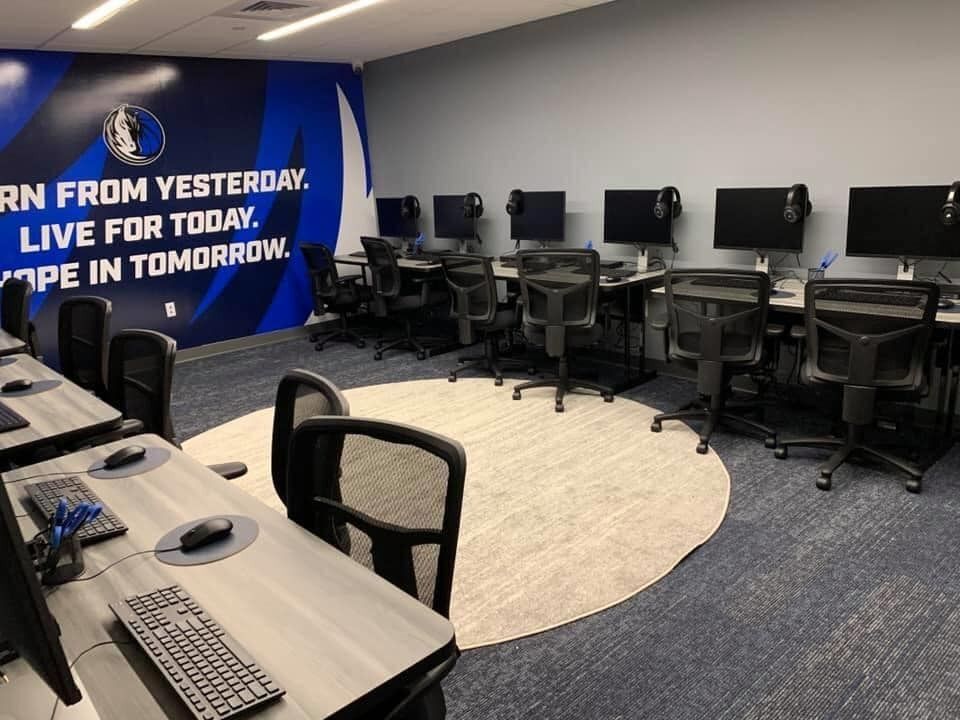 Alcohol & Narcotics Anonymous volunteer instructors provide onsite classes for those who are looking for help with sobriety.
Arlington Independent School District, in conjunction with our family case manager and school district liaisons, offer the children of Arlington Life Shelter assistance with enrollment, transportation, uniforms, and school supplies.
Arlington Public Library's team comes monthly for an hour to enroll residents for a library card on-the-spot. They additionally have story time with the children of Arlington Life Shelter while they are here.
Bible Study is offered every Friday evening for those who need spiritual uplifting and guidance.
Boys & Girls Club provide onsite afterschool programming to our children ages 6-17 in addition giving them fun and safe place to go during spring & summer break.
Cook Children's work with mothers onsite to provide referrals for immunizations, physical & mental health assessments of children, referrals to a counselor or other service providers to assist with developmental progress.
Goodwill offers our residents job readiness opportunities through assistance with resume preparation, one-on-one personalized support from a case manager, and job leads in fields that meet our resident's needs.
Legal Aid of Northwest Texas offers monthly clinics to residents on various topics surrounding their rights under Housing & Public Benefits.
Life Skills (North Davis Church of Christ) provides life skills classes to help residents in the areas of communication, job interviewing, job searches, money management, and how to write a resume.
Medicare/Medicaid provides a licensed insurance broker to provide information and enrollment of medical services to seniors of the shelter.
Mission Arlington works collaboratively with Arlington Life Shelter to provide children transportation to designated schools within Arlington ISD, clothing, medical examinations, medication assistance, and much more.
Pathfinder's volunteers help residents learn all about money matters through their 4-part financial coaching series on budgeting, banking, borrowing, and credit. Successful completion of these classes prepares residents for financial success and self-sufficiency upon exiting.
The Women's Center provides parenting classes and professional assistance from a licensed social worker for counseling and other resources through their agency.
Recovery Resource Council collaborates with Arlington Life Shelter to promote health and wellness and prevent the use of alcohol, tobacco, and other drugs through weekly 1.5-hour classes for adults and 1-hour classes for children and teens.
Tarrant Area Food Bank completes applications for Supplemental Nutrition Assistance Program (SNAP) onsite.
Texas Health Resources partners with Arlington Life Shelter to provide yearly flu shots to residents and offer mammograms and a comprehensive Well Woman Exam monthly.
Texas Workforce Solutions is onsite every Monday for residents to attend orientation, complete eligibility and enrollment documentation, and new-hire paperwork for a company paid internship program with various employers within their network. Texas Workforce Solutions staff are also accompanied by network employers who conduct onsite interviews that may lead to same day hiring. Additionally, Texas Workforce can work with residents to provide them with uniforms, gas cards, or transportation via Uber.